Thinking back to freshman year, I knew very little about what being a professional meant. I remember attending one of my first Scripps PRSSA meetings and hearing about a wealth of "networking opportunities," but being clueless as to what that meant or how to take advantage of the opportunities. Networking is the art of meeting new people and developing new professional contacts that can possibly help you in the future to further your career. Now, entering my senior year, I can fondly look back and elaborate on a few pro-tips when it comes to networking.
Stalk the recruiters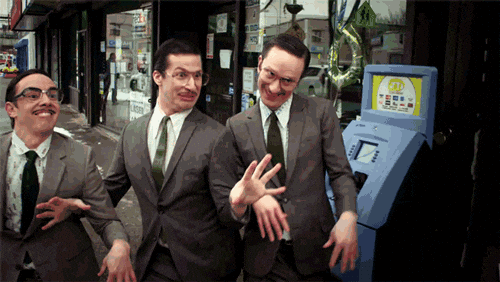 Fun Fact: People LOVE to talk about themselves. Before a networking event, sometimes you have the ability to see which specific recruiters are going to be there. Time to put on your metaphorical deerstalker hat and monocle because we're Sherlock-ing, dropping and popping this investigation to the next level. Knowing a general background of the recruiters can give you an edge on your competition, because you can ask how the company they are representing now compares to the past companies they've worked for. Believe me, recruiters don't think this is creepy. They take note that you were so interested in their company that you researched them. Luckily, this also works for regular interviews too!
Make those business cards rain out of your hands!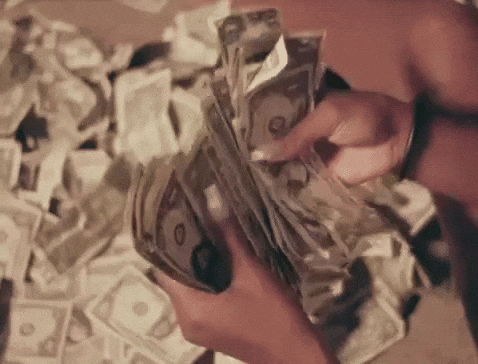 Business cards are crucial to making connections. Necessary information to put on business cards include your name, address, email, phone number and university you attend. It might also be beneficial to include your Twitter handle, LinkedIn link, major or graduation year. A great resource for creating your first business card is the Intern Queen.
Of course, it's important to build up your contacts with already-established professionals, but what's stopping you from sharing your cards with fellow students? Spoiler alert: Nothing is stopping you! Often when you're at a networking event, you'll find yourself standing in a line of students to talk to a professional. Rather than wasting time scrolling through tweets, introduce yourself to who is standing next to you! We're all in the same industry, so it doesn't hurt to have another contact from someone who may be able to help you out down the line.
Bonus tip: After exchanging business cards and walking away, write down on their business card what you both talked about. This makes following up with them easier because you will remember the conversation and you can create a custom email response based on what you discussed.
Print your resume on resume paper or cardstock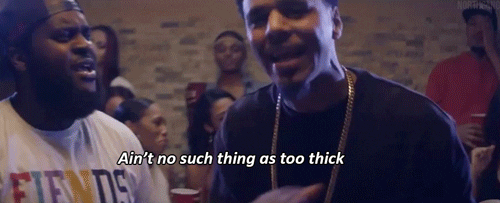 This tip isn't required, but it reigns from one of my friends who accidentally printed their resume on cardstock rather than regular paper and it actually worked out in his favor! Cardstock is just a thicker type of paper and it makes your resume feel more important. When recruiters have a stack of flimsy resumes, don't you think they'll take a second glance at one that thicker than the rest?
Dress as if you are trying to impress a blind date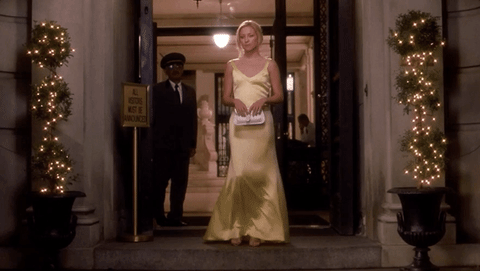 Much like a blind date, networking can sometimes be a little scary. You know nothing about this person, but it's possible they could have the key to everything you've ever wanted. So, it's time to put yourself out there! For men and women, I would suggest wearing a blazer to a networking event and avoid wearing casual clothes like jeans or tennis shoes. Dressing your best not only impresses the person you're networking with, but it also makes you more confident in yourself. You want to look like you put in effort, so the recruiter knows you're serious about the position. And, if you're lucky they'll ask you on a second date! Ahem, I mean second interview.
It's okay to fangirl over a company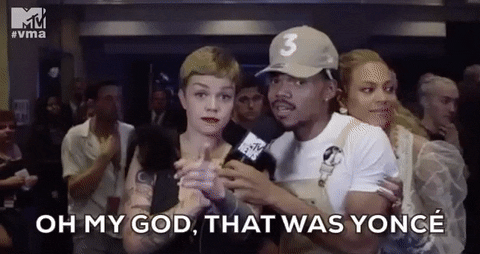 Recruiters aren't going to reach out to people who don't know what their company is. Show some respect. Do your research beforehand. Know their clients, history, values, and check out LinkedIn to see if any of your connections/alumni work there! Having a conversation starter about something you admire about the company is much more memorable than asking them immediately about internships or entry-level positions. Overall, treat recruiters like Beyonce. I guarantee they will appreciate it!
Over the past three years, Scripps PRSSA has presented me with a multitude of networking opportunities. Below are some of my favorite networking experiences:
PRSSA National Conference

– This is an annual event for PRSS-baes from all over the country. This year, we are heading to Austin, TX to attend some amazing sessions and make a lot of great connections.

Match Day – In the fall,

Central Ohio Public Relations Society

(COPRSA) organizes a match day where you can shadow a professional's work day and find out more about what they're passionate about. This is followed by a sweet luncheon with other members of COPRSA!

Networking Trips – In the spring, we go to a local networking trip where you meet 4-5 companies in a day. In the past we've visited Columbus and Cleveland! Scripps PRSSA also visits other states for 3-4 days. Some of the locations we've visited include Nashville, New York City and Charlotte!

Most Mondays at 7:00 pm – Generally after our 6-7 pm meetings, we take our speakers out to dinner! This is the perfect opportunity to ask all the questions you didn't get a chance to ask during the meeting, and get a more in-depth look at what their experience is. You're going to eat dinner anyway, so you might as well make a LinkedIn connection out of it. One thing I regret was not going to these dinners as a freshman!
Emily O'Flynn is a senior Journalism-Strategic Communication major. She is the current Vice President of External Relations for Scripps PRSSA. You can keep up with her on Twitter @OFlynn_Emily